PROGRAMMA EVENTI LIVE VENERDI' 4 MARZO
Programma fittissimo quello che ci aspetta domani, 4 marzo, in occasione dell'overture del Round#1 dei Campionati Assoluti d'Italia EICMA Series edizione 2022 ad Arma di Taggia (IM).
Da cornice alla "prima" ci sarà il mare e saranno presenti 240 piloti, pronti a divertirsi e a mostrare le forze in campo, perché nessuno vuole restare indietro.
Viste le restrizioni che ci chiedono di evitare assembramenti, abbiamo deciso di presentare tutti i team ed i piloti in diretta web sui canali social di FB e YT di Offroadproracing.
Ci sarà anche la possibilità di fare domande in tempo reale.
Occasione da non perdere!
Di seguito il palinsesto: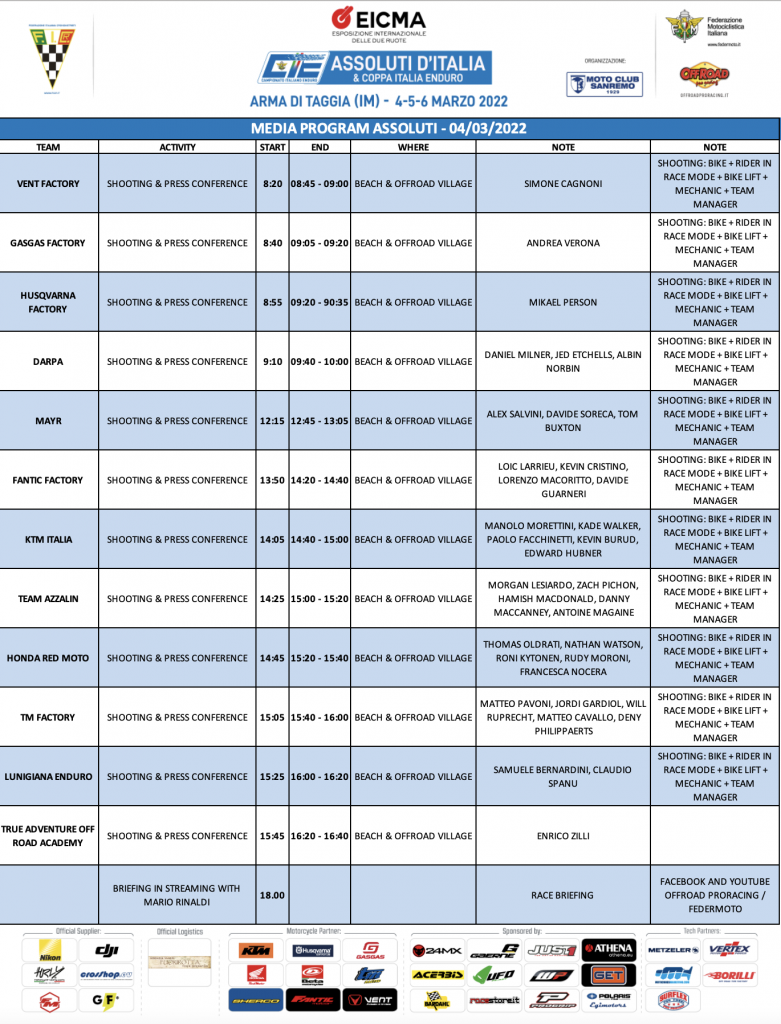 #Staytuned
Perché niente è come esserci e se non ci siete, CI SIAMO NOI!
---
LIVE EVENTS PROGRAM FRIDAY 4 MARCH
A very busy program awaits us tomorrow, 4 March, for the first round of Assoluti d'Italia Championship EICMA Series 2022 in Arma di Taggia (IM).
The sea will be the frame of "first", and 240 riders are ready to have fun and show their strength on the field, because no one wants to go back.
See the restrictions that prevent us from avoiding gatherings, we have decided to make a live press conference with teams and riders on Offroadproracing social channels FB and YT.
There will be also the possibility to ask live questions.
An opportunity not to be missed!
Below is the schedule: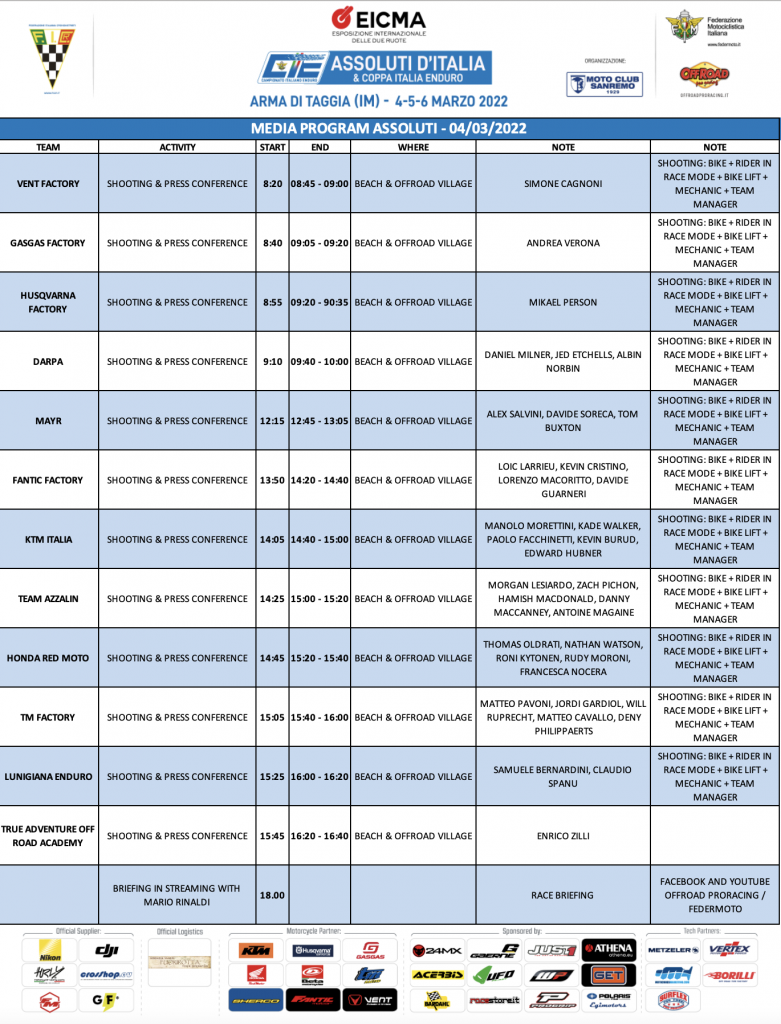 #Staytuned
Because nothing is like being there and if you are not there, HERE WE ARE!